Sign up for my monthly Newsletter
Marilag Mendoza is a Master Pranic Healer, international lecturer, teacher, entrepreneur, health and beauty consultant, administrator, and pianist. Her accomplishments as a global energy healer, international lecturer and one of only 8 Master Pranic Healers in the world today have established her as one of the most respected and admired rising public female figures in energy medicine today. Her best value is that she thinks simple and thus everything appears to come easy to her particularly in creating something and making that crucial leap from thought to action. She works quietly, seamlessly and one-pointedly as a catalyst for personal change and establishes a strategy for inner and outer healing and success. She can be proud of many things in her life but nothing beats being a proud mother of three accomplished and loving sons.
To spread the teachings of my Teacher Master Choa Kok Sui whose mission and vision is to alleviate human suffering. I want to be part of this mission. There is so much suffering in the world and I want to help in making people healthy, happy, beautiful inside and outside, successful, and abundant with a spiritual practice in place. I really want to help people shine and express their fullest potential. Each one of us is blessed with skills and talents that need to be expressed and shared. My goal is to help people see their inner strength and build undeniable self-confidence in fulfilling their purpose in life. Pranic Healing accepts all philosophies and respects all religions. I was raised a Catholic and with the knowledge of energy, I understand and appreciate my religion more. The ultimate purpose in life is to serve. And what a great way to serve humanity through the vast knowledge that the school of Pranic Healing can offer. I am so happy and feel fortunate to have found Pranic Healing in this lifetime that I am able to help a lot of people who are in pain – physically, emotionally, mentally and spiritually. I am here to be of service to anyone needing what I offer through the vast choices that Pranic Healing can offer.
It is a breakthrough in Energy Healing wherein one can remove energy blocks that cause dis-ease in the body and replace with revitalizing energies that will assist the natural healing ability of the body, resulting in increased health and vitality. It is simple but effective and powerful no-touch approach to healing physical and psycho-emotional issues. The School of Pranic Healing covers every area of our life that one feels fulfilled and complete. It is not only about healing as its name implies. It is a bridge to spirituality thus we have a yoga system called Arhatic Yoga which is the fastest route to achieving union with the higher self.
Improve your health and the health of your loved-ones using Pranic Healing.

Learn advanced meditations and purification techniques to help you achieve soul-realization.
Improve your relationships with your partner, family and colleagues with Pranic Healing.
Use the ancient knowledge of Kriyashakti and Thought Power to build the life of your dreams.
Learn what people has to say about Master Marilag's sessions and courses.
Want to learn more about Master Marilag's programs?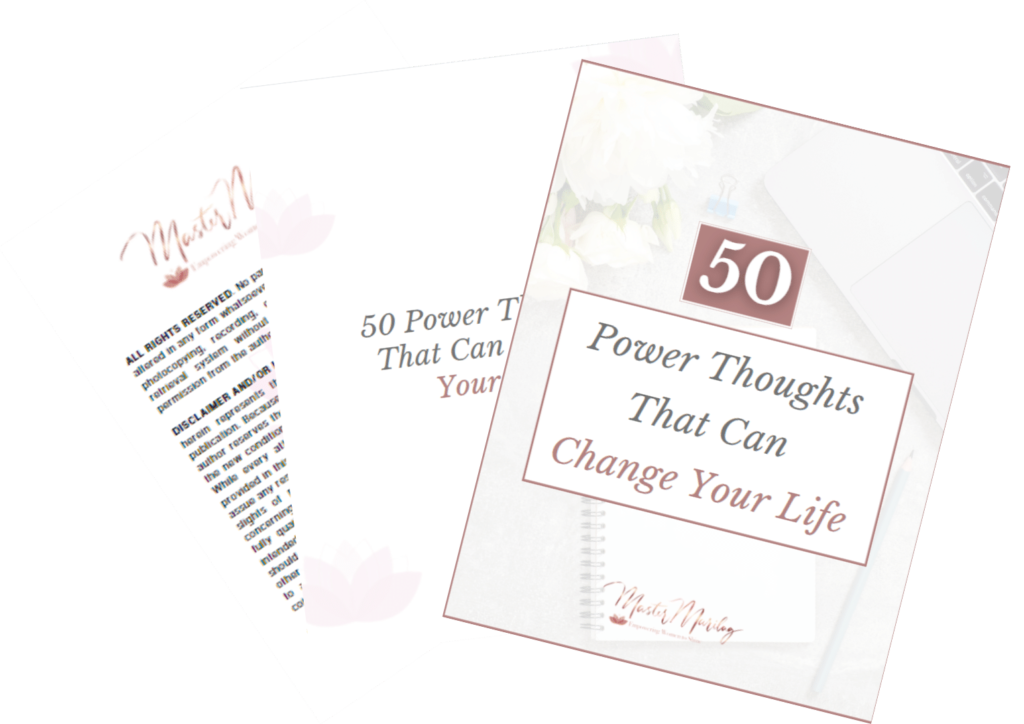 Come back once every 2 weeks to read life changing articles.
This week's article:
50 Power Thoughts That Can Change Your Life